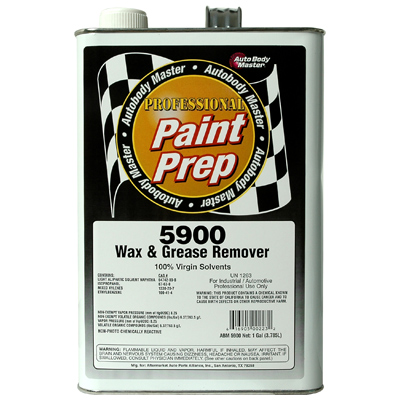 Paint Prep Wax and Grease Remover
Solvent based. Excellent cleaner prior to priming, painting, pin striping, or attaching graphics and emblems. Removes wax, oil, grease, and other surface contaminates.

How to use - Generously apply wax and grease remover to substrate either with a cloth soaked with wax and grease remover or by spray applicator. Wipe surface with clean dry cloth before the wax and grease remover has flashed off the substrate. If applying over primer or body filler, allow additional dry time prior to painting to avoid trapping solvents.